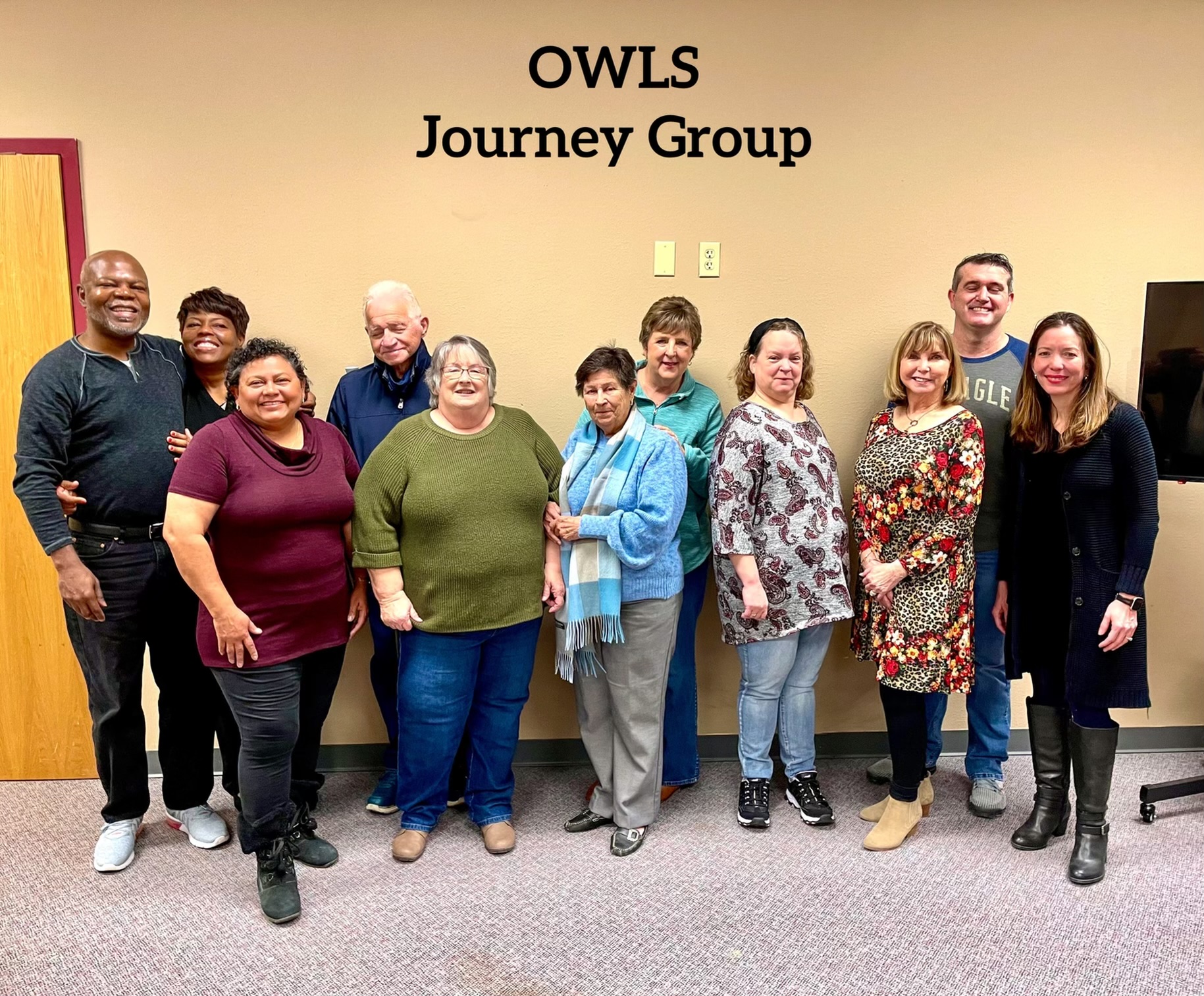 Sundays; 9:30 AM | Building C, Room 3
O.W.L.S – Older Wiser Loving Seniors, shares joy, sorrows, and personal experiences in a comfortable friendly environment. The members of our group are tried and tested Soldiers of Christ, who, with warmth and compassion, care for each other and welcome everyone with love.
Lead by Debbie Greer and Dallas Gagnard
Location
Journey Church Pineville | Building C, Room 3
2900 Donahue Ferry Rd.
Pineville, LA 71360
Register for the OWLS Group