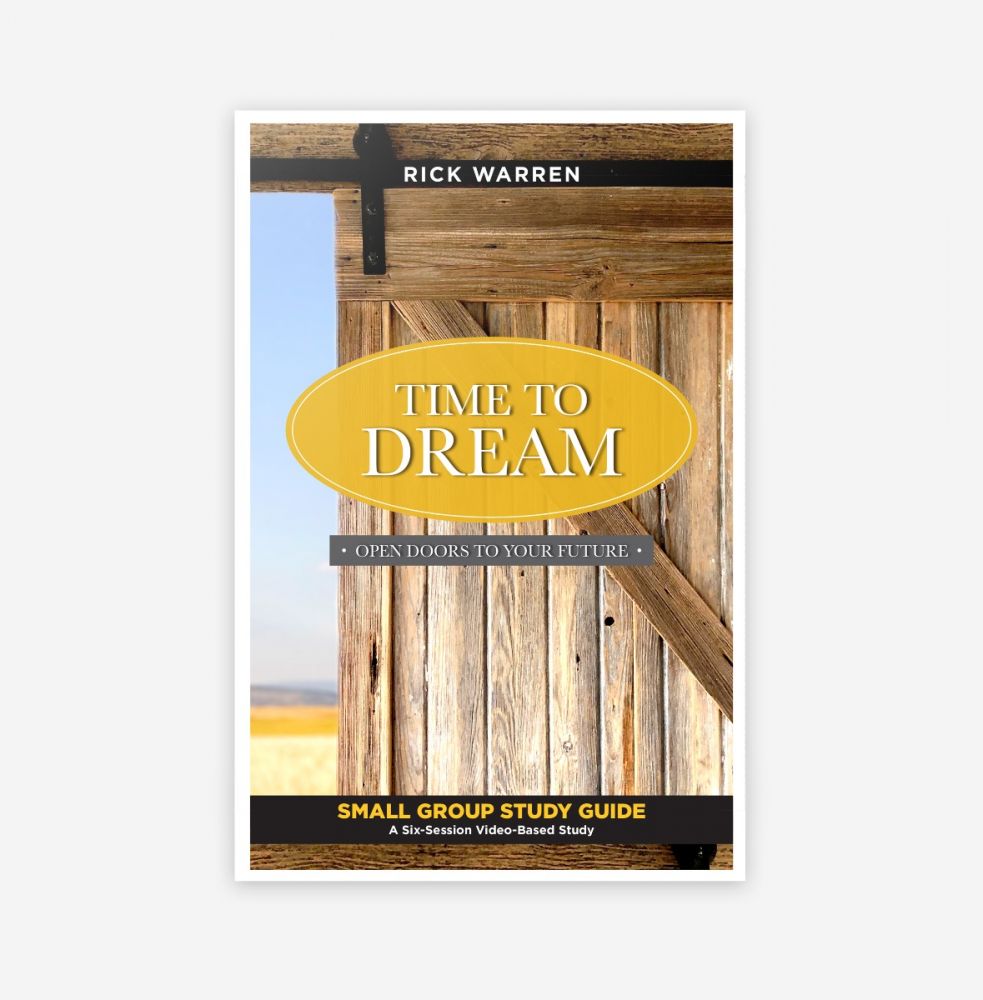 Join Pastor Rick as he teaches Time to Dream and discover how God provides opportunities you could never create on your own when you surrender your life fully to him.
"When I open a door, no one can close it. And when I close a door, no one can open it." Revelation 3:7 (CEV)
In this 6-session, video-based Bible study you'll learn how to dream God-sized dreams and make the most of your God-given doors of opportunity.
Sessions include:
The Door to a New You
The Door to Authentic Relationships
The Door to Greatness
The Door to Abundant Blessing
The Door to Your World
The Door to Your Eternal Legacy
Open the door to greater intimacy with God and experience the love, trust, and freedom that comes from a deeper relationship with him. Discover God's wisdom to resolve conflict, conquer fear, reduce stress, build healthy relationships, overcome temptation, and so much more.
You'll be encouraged, inspired, and equipped to live out God's plan and purpose for your life.
Walk through the doors God has for you today!
6 Sessions